Senior Pastor Nathaniel Jaramillo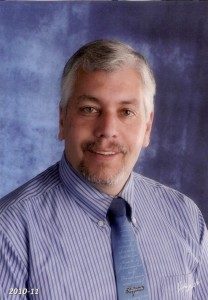 In high school I had several students who tried to tell me about the Gospel.  I ignored and even resented them until one time I saw a student named David who was being made fun of because he was a Christian.  I felt compelled to talk to this student who carried his Bible to class every day.  His testimony concerning Jesus really impressed me and I wanted to know more.  It was about a year later after I graduated from high school when I received Jesus into my heart in my own home.  My new birth was November of 1978.
The first thing God wanted me to do was to find a church where I could grow in the knowledge of the Word of God.  I remembered a church which was within walking distance of where I lived.  I had never really noticed this church until just before I had trusted Jesus.  A section of the church had burned down in what I later learned was an electrical fire.  The church was Rio Grande Baptist Church in Albuquerque.  I was a member of Rio Grande until 2005, serving as a bus worker, Sunday school teacher, Christian school worker, song leader, VBS director, Assistant Pastor, and lastly as the Youth Church Director.  I also received my preaching license at Rio Grande Baptist Church.
In 2005 I moved my church membership to help in a new work in the West Gate area of Albuquerque.  That new work became Tower Road Baptist Church, where I am currently serving.  I was ordained as the Co-Pastor of Tower Road in March of 2008 and I became the Senior Pastor in November  of 2009.
It has been a great journey serving the Lord.  I give God all the glory for what He has done in my ministry throughout the years.  It has been a great joy sharing this ministry with my wife, Betty Jaramillo.  I look forward to meeting you if you decide to visit us.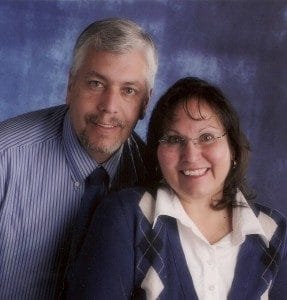 Nathaniel and Betty Jaramillo
---
---
Associate Pastor – Arturo Gonzalez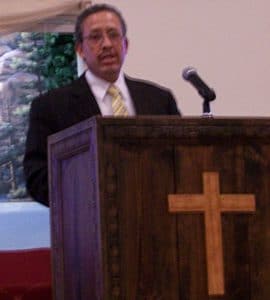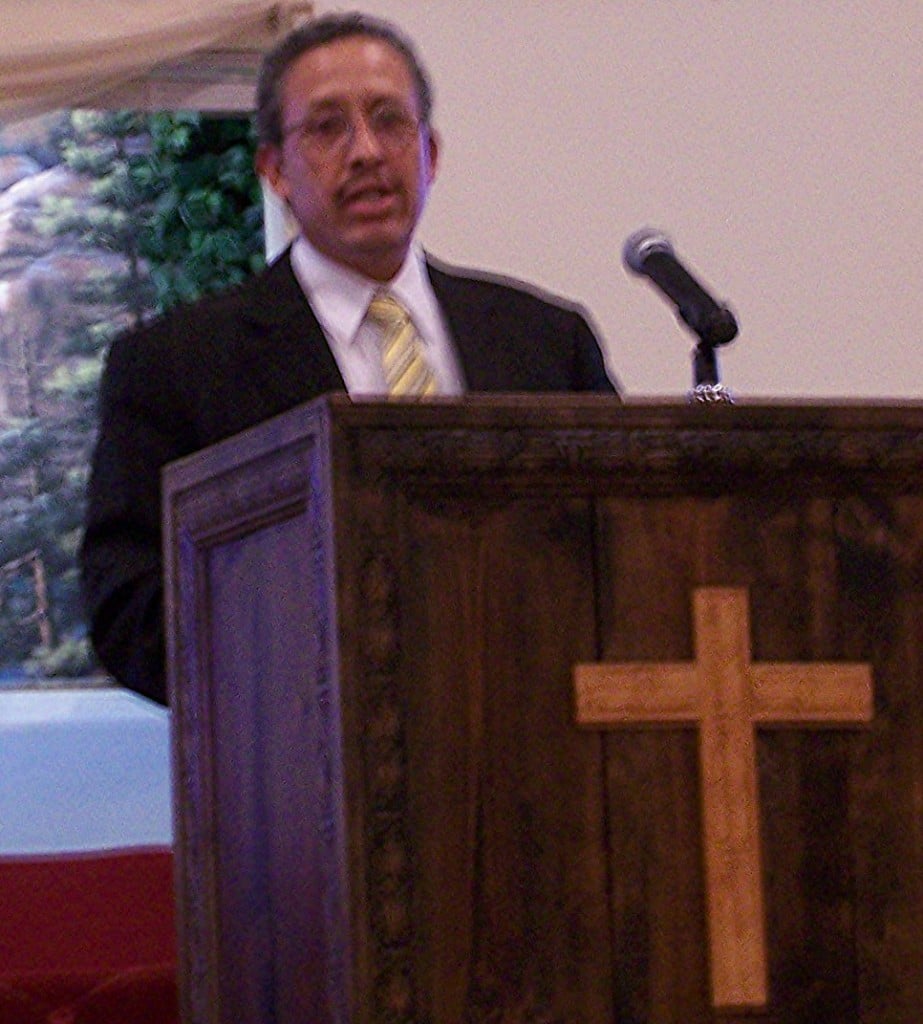 Mi nombre es Arturo González , mi esposa Rosa María González , se han unido en matrimonio por 38 años . Dios nos ha bendecido con seis hijas . Todos están casados ​​en la actualidad , y nos han bendecido con una docena de nietos , y más están en camino.   El 4 de julio de 2004, se reunió con el Señor Jesús , recibirle y obedecido el bautismo de nuestra profesión pública en una iglesia bautista fundamental. Mi esposa Rosa y me fueron salvados en el mismo día . Nos convertimos en miembros y obedeció la Gran Comisión dada por Jesucristo mismo en ( Marcos 16:15 ) " Y él dijo: Id por todo el mundo y predicad el evangelio a toda criatura . " Fui llamado al ministerio y asistió al Instituto Bíblico Bautista en Albuquerque NM.  Dios ahora me ha llamado a servir como pastor asistente en Tower Road Baptist Church, y el encargado del ministerio de evangelismo , discipulado y del alma ganadora , y jefe del departamento de Español como pastor de este ministerio … todo es para glorificar a Dios , y nuestro Salvador Jesucristo . NUESTRO SALVADOR
 MY NAME ARTURO GONZALEZ, MY WIFE ROSA MARIA GONZALEZ, UNITED IN MARRIAGE FOR 38 YEARS GOD HAS BLESSED US WITH SIX DAUGHTERS.  ALL ARE CURRENTLY MARRIED, AND HAVE BLESSED US WITH A DOZEN GRANDCHILDREN, AND MORE ARE ON THE WAY.   ON 4 JULY 2004, I MET THE LORD JESUS, RECEIVED HIM AND OBEYED THE BAPTISM OF OUR PUBLIC PROFESSION IN A FUNDAMENTAL BAPTIST CHURCH. MY WIFE ROSA AND I WERE SAVED ON THE SAME DAY. WE BECAME MEMBERS AND OBEYED THE GREAT COMMISSION GIVEN BY JESUS CHRIST HIMSELF IN (MARK 16:15) "AND HE SAID, GO INTO ALL THE WORLD AND PREACH THE GOSPEL TO EVERY CREATURE."  I WAS CALLED INTO MINISTRY AND ATTENDED THE BAPTIST BIBLE INSTITUTE IN ALBUQUERQUE N. M.   GOD HAS NOW CALLED ME TO SERVE AS ASSISTANT PASTOR AT TOWER ROAD BAPTIST CHURCH, AND IN CHARGE OF THE MINISTRY OF EVANGELISM, SOUL- WINNING AND DISCIPLESHIP, AND HEAD OF THE SPANISH DEPARTMENT AS PASTOR OF THIS MINISTRY… EVERYTHING IS TO GLORIFY GOD, AND OUR SAVIOR JESUS CHRIST. OUR SAVIOR
---
Pastor Arturo y Senora Rosa Gonzalez
PASTOR ARTURO Y SU PRECIOSA ESPOSA , ROSA , TIENE SEIS HERMOSAS HIJAS – TODOS CASADOS ​​- Y SON BENDECIDOS CON UN BUEN NÚMERO DE NIETOS – CON MÁS EN CAMINO ! PASTOR ARTURO TAMBIÉN CONDUCE NUESTRO MINISTERIO DE VISITACIÓN SÁBADO .
PASTOR ARTURO AND HIS PRECIOUS WIFE, ROSA, HAVE SIX  BEAUTIFUL  DAUGHTERS – ALL MARRIED – AND ARE BLESSED WITH QUITE A FEW GRANDKIDS – WITH MORE ON THE WAY! PASTOR ARTURO ALSO LEADS OUR SATURDAY VISITATION MINISTRY.
---
MÁS IMÁGENES VENGAN PRONTO!    (MORE PICTURES TO COME SOON)! .
---
HAGA CLIC AQUI  para ir a nuestra página DE MINISTERIOS ESPAÑOLES !