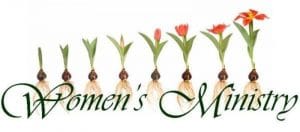 ---
Our Women's Ministry at Tower Road Baptist has two areas of focus: Studying the Word of God to become approved workmen rightly dividing the word of truth (2 Timothy 2:15 ),   and applying God's Word in our lives and in our community  (Proverbs 31:10-31).  We want to equip and empower women to apply the Word of God and their spiritual gifts, and to create opportunities for connection and outreach. Check out the calendar to learn more about upcoming events.
Our goals are:
Equipping

– to lead women in the knowledge of God, understanding of the Scripture and relationship with Christ through a strong Biblical foundation.

Enabling

– To empower and release women to apply the Word of God to their lives through the understanding and use of the gifts the Holy Spirit has given.

Serving

– To encourage and model for women in the body of Christ and in the community to love and serve with excellence.

Reaching Out

– To model and provide opportunities for women to reach out into the community to share the love of Christ.
The Women's Ministry Group meets every 3rd Thursday of the month at 6:00 pm at the church.  For further information call our church office (505) 839-1063 
---
"But grow in grace, and in the knowledge of our Lord and Savior Jesus Christ."  (2 Peter 3:18)